Military & Member Benefits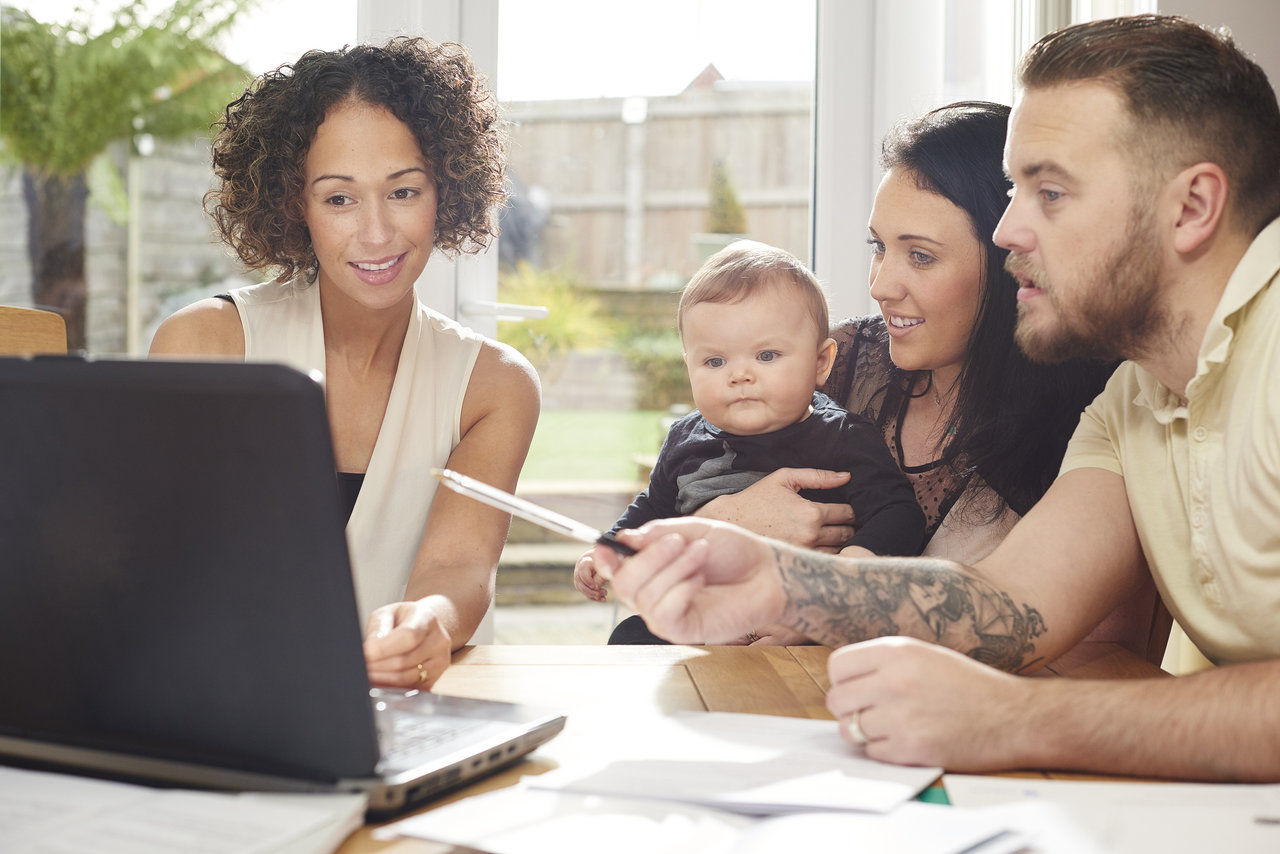 MEMBER BENEFITS
IT PAYS TO BE A MEMBER!
You may be eligible to receive cash back when you buy or sell a home with ERA Grizzard if you are affiliated with one of these organizations!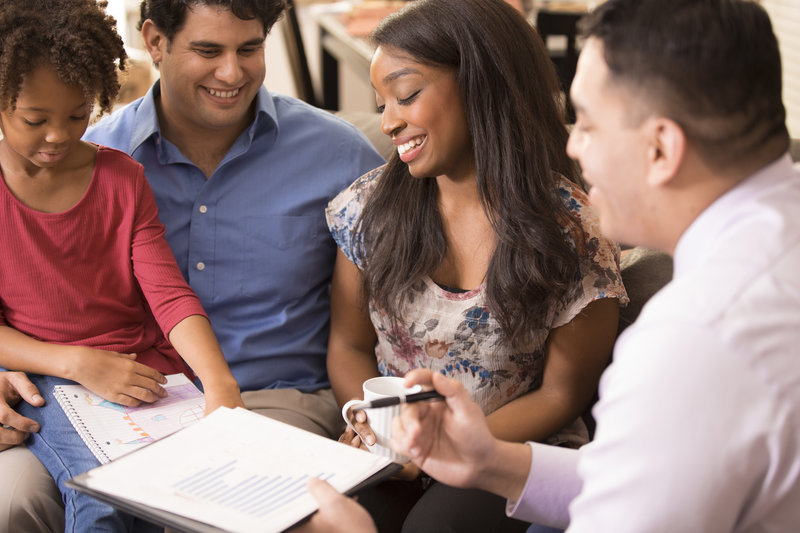 Membership Programs:
AAA
AARP
Marine Federal Credit Union
Navy Federal Credit Union
Security Service Federal Credit Union
Partners Federal Credit Union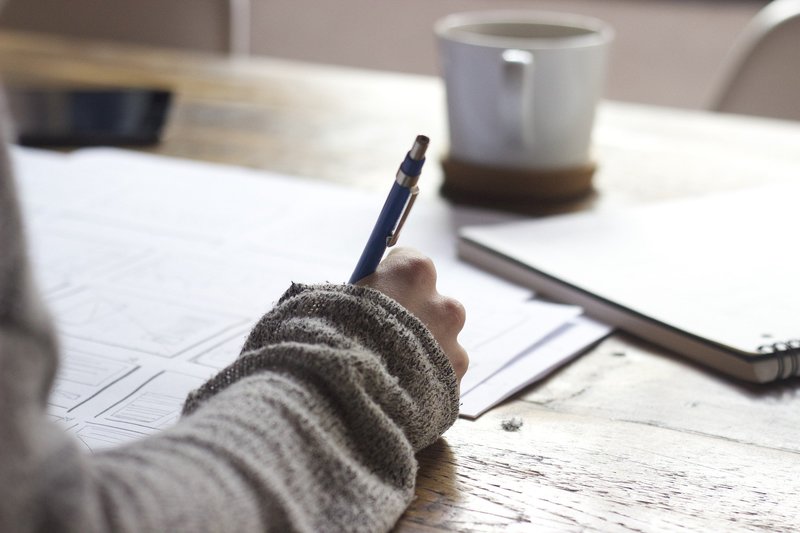 Employee Benefits:
AA Credit Union • Affinity Federal Credit Union • Allstate • American Airlines • AmeriSave Mortgage • Banco Popular • BenefitHub • CUSO UNFCU Advisors (United Nations Federal Credit Union) • ExxonMobil • GE • Goldwater Bank N.A. • Johnson & Johnson • Lockheed Martin • Merrill Lynch Credit Corp • Navy Federal Credit Union • Network Capital Funding • Raytheon Company • Sears-Holding/Kmart • Shell Oil Company • State Farm • SYSCO • Verizon • Partners Federal Credit Union
Testimonials
" Hi Misty – Just a note to say Thank You for the sale of our place in Polk City. I really appreciate your entire teams efforts to make this happen and follow through with all the hurdles. We have listed this property with several other firms with no results and little effort. That was not the case here – and we are thankful to have sold the property with your experience and team behind it! Thank you again! "
- Clint and Carrie Bronson
" Diane in Leesburg, Florida had great things to say about me helping her purchase a short sale. "Misty made the transaction smooth and nothing fell through the cracks." "
- Diane in Leesburg
" "Misty was a true professional. She worked on Sundays and holidays (4th of July weekend and Labor day) to ensure we got the home we wanted. She provided information In helping us make our decision. Without her knowledge of the area and the gated communities it would have been extremely difficult for us to make a decision. We told here what we were looking for in what price range and she went right to work in scheduling homes to look at. She went over the pros and cons of each house we looked at and helped us get into a home at a cost we wanted to spend that was advertised at a much higher price. If I have any family or friends that decide to move here I will recommend Misty as their realtor." "
- Herbert & Deborah Frazier
" Misty conducted 1st time homebuyer classes @ Tom Grizzard Real Estate. I was impressed by Misty during the 1st class. I learned what to expect & what I needed to do to buy my first home. My 1st attempt at pre-approval for a loan was denied. Misty stuck with me as I still continued to look at homes for sale. Almost a year later I found a beautiful house that I could afford. I had a larger down payment so I was approved for a mortgage. Then it was offer, counter-offer, and acceptance of offer. Then inspection, insurance and closing. From acceptance to closing was 30 days. That is a lot of i`s to dot & t`s to cross on a foreclosure. Everthing was done ON TIME. I am now EXTREMELY HAPPY in my "new" home. Thank-you, Misty. "
- Wedscout
" "Misty Noland was critical to the purchase of our new home. We have tried to navigate through the process on our own and with other realtors for years with no success. During this purchase, we came to several dead ends with the lenders and Misty pulled us through each roadblock with her expert knowledge and determination. She made us feel like our family was a priority, always had quick responses to our calls and was there when we needed her. We will gladly refer Misty and ERA to our friends and associates." "
- Andy Rednour
" Misty is a wonderful agent. She helped us throughout the time period we were house hunting. Each home we looked she pointed out things we might have overlooked during our process. I will definitely be recommending her to friends in the future. Thank you again Misty, for the help. "
- Alison Bishop
" Misty was very professional and personable. Our rental house sold within three days ! "
- Sam Williams
" Misty Noland's attention to detail and vast knowledge of the industry coupled with her calm, friendly caring attitude makes her an exceptional realtor.❤️ "
- Sheri Davis Robbins
" I am proud to recommend a very nice girl Misty Noland as a very qualified realtor. I would first like to say a few words about her as a person. Misty is an intelligent young women. She seeks truth in each and every area of her life, whether in work or with her family. Because of her positive disposition, her character traits make her so special. She was with us every day until we found what we needed. Our questions never went unanswered. She almost always answered her phone , or got back to us quickly. She is very reliable, has good communication, she was honest and had accurate information, and that was very important to us. We found several homes to look at on her state of the art website, very easy to follow. We believe she can interact with all types of people, as well. We would refer her to anybody looking to buy or sell a house. (cont.) "
- Tom and Karen Young
" "Misty stuck with us for about a year on our search for our first home. She was knowledgeable, informative, and extremely patient. She never made us feel like a burden for looking at so many houses before we chose our home. She always listened to our wants and needs and was sure to guide us in the best direction in the home buying process. She was especially great at dealing with the lender for us and was a wonderful ally to have on our side." "
- zuser20160630113111838
" Misty was great helped us find and purchase our first home. Was with us every step of the way. We have been with our new home for over a year now and still have the great satisfaction that we can contact Misty at anytime with questions and she is there for us still to this day. We are very happy with her and highly recommend her for anyone who wishes to have the best experience with real estate. "
- Charlene Chapman
" Misty is been very help full all the way to sold my house, got good knowledge, any question quick reply, no problem what so ever. "
- Anjum Hassan
" Misty was awesome! Always went above and beyond. "
- Jocelyn Carlton
" "Misty sold my home and I was very satisfied with the quality of service provided. I would definitely recommend her to a friend or family member." "
- Wilbur Daley
" "I am very satisfied with my overall experience with Misty." "
- Clinton Chung
" "I was very satisfied with Misty's ability to keep me informed of the process. She was very professional and I had a great overall experience." "
- George and Elizete DiRusso
" Misty and her team are highly reliable and easy to work with. I recommend using her to anyone looking to sell or buy "
- Ty Jones
" Misty was a wonderful realtor, she was very informative during the initial meeting and continued to exceed my expectations as the showings progressed - each day i got a report with feedback about the persons who looked at my home = once there was a deal, she made sure the agreement was in perfect condition which protected both me and the buyer - up until closing, she continued to keep me informed about the home inspection and other issues which needed attention before the deal could be sealed - i will continue to suggest her to others when the opportunity arises. "
- Judi Blanchard
" Julie exceed all my expectations. my computer skills are very limited, therefore i communicate with her via text and telephone. and to my surprise she always respond in a short time. She communicate with me constantly on the progress of the property and to me this was important.in my opinion she is the best. thanks again Julie "
- Zethro Smith
" As a first time home buyer I really appreciate the courtesy and education provided by my agent. She went above and beyond to ensure the my buying experience went as favorable as possible. "
- Latisha Simpkins
" "Misty was very professional and worked hard to sell the property for me." "
- Dave Moore
" "Very Satisfied! Misty was extremely helpful and a pleasure to work with." "
- Rolf & Susan Krauss
" Misty paid attention to our needs and wants when it came to house looking and buying. Process was smooth as possible. Any questions we had were answered in a timely manner. Still can't believe we are homeowners. Thank you Misty. "
- Meghan McKeever
" Misty was awesome! Our lake front lot had been on the market for years and fairly soon after we gave Misty the listing, we had a buyer. The process with the buyer took months, but Misty persevered until everything was worked out. So we highly recommend her! "
- Lorris & Bukhard Weppelmann
" She was there every step of the way! Always positive! The advertising of my home was awesome! "
- Sherry Marsh
" Misty was amazing! We couldn't have had anyone better. She was very insightful and always ready to lend a helping hand. We loved working with her and without a doubt we won't hesitate on using her again/recommending her to others. "
- Madelin Perezame
" "She (Misty Noland) was very thorough with the information, explained any detailed information we may not have understood. Made me feel comfortable to share anything with her. She was very helpful and (I) would recommend her to my family and friends." "
- Pastor Perez Jr.
" "Very Satisfied with Misty and ERA Grizzard Real Estate. I would definitely recommend Misty to a friend or family member." "
- Darrell Graddy
" hardest worker I have ever encountered, Misty was GREAT, Grizzard is lucky to have her! "
- Roger Freeman
" I was very satisfied with Misty Noland and I would definitely recommend her to anyone. "
- Matthew Mihm
" "My overall home-selling expeirence with Misty was terriffic and the best. I was very satisfied and would recommend her." "
- Marion Belson
" "Misty was quick to respond to me no matter the day or time. This was the first time I had bought a house, however my family has used Misty for multiple transactions in the past. I was not disappointed and I will continue to use Misty in the future." "
- Taylor Bennett
" Misty helped to make buying my first home easy and stress free. "
- Jason Niebuhr
" Misty is fantastic! She helped us through the purchase of a home with some acreage in Clermont. She was available pretty much any time I called, super knowledgeable, and fun to talk with, too. Thanks, Misty! "
- Jeff Craighead
" "Misty was very helpful, knowledgeable and patient throughout the entire process." "
- Rob and Tonya Holcomb
" "Bought my house in Leesburg in 2010 as a first time home buyer with Misty. She was recommended to Misty by my sister in law. I was on a tight budget and very unfamiliar with the process. She worked tirelessly to help me find my home and get me through all the steps involved in the experience. Thanx Misty!" "
- Ronni Graham
" My single family home in leesburg was listed with misty who's professionalism was evident from the first meeting. She provided me with daily updates and in three days, my home was sold. right up to the closing, Misty continued to keep me in the loop and answered all my questions as they arose - Want to sell your home? You would do well to hire Misty - she will get the job done. "
- Judi Blanchard
" It was a privilege to have Misty Nolan of ERA Grizzard Realty work with us on the recent sale of our home in Howey in the Hills. Her diligence, attention to detail and rapid response to our requests for information and questions from potential buyers is the best indicator of a true real estate professional. The advertising material she prepared was very descriptive and attractive. Her superb work helped us receive an offer in 17 days after just three showings. Thank you, Misty, for a very smooth transaction. We will not hesitate to call you, should we need to sell again. "
- Bill & Nancy Boyer
" "We are beyond satisfied with the work Misty did for us. By the time we'd worked with her, we had already gone through 2 other agents who were unable to solicit any serious offers on what was a very problematic property. She consistently proved herself to be professional, reliable, knowledgeable and responsive. We would HIGHLY recommend Misty to anyone looking to buy or sell real estate in the area." "
- Wolverine Endeavors II, LLC
" Misty and her team were tremendous. I highly recommend her! "
- Jim Moody
" I was very satisfied with Misty Noland and I would recommend her to anyone. "
- Peggy M. Mundy
" "Misty is knowledgable, efficient and very pleasant to work with." "
- Elizabeth Davis
" "Misty was a great realtor and she was kind a patient. She always tried to make herself available when we needed her. Buying the house was extremely stressful but Misty was able to ease some of the stress by handling and explaining things that were unclear to me." "
- Mellany Cohen
" Misty was a true professional and communicated effectively throughout the process. She helped to BUY and SELL my homes! "
- Bret Jesse
" "I've bought and sold several houses. Misty was the best agent that I had throughout this endeavor. She was always "on top" of her game - very prompt in either returning calls and texts, keeping you notified on what was going on. Good experience. No complaints whatsoever." "
- Carol Lee
" "I was very satisfied with Misty and would reccommend her to my friends and family." "
- Tim Pilowski
" Very good experience agent very professional "
- Janice Burch
" Misty was professional and knowledgeable. She made the process very easy. "
- Angela Gardner
" Misty is great! I highly recommend her! She was very knowledgeable when it came to helping us buy a home in Groveland. She was also extremely helpful with answering questions, and always there when we needed her. A sweet caring person and we are so blessed to have found her! "
- Raquel Morales
" This is the second time we've used Misty Noland and we would recommend her to anyone and everyone who is looking for an agent. She is wonderful. "
- Phillip McCullough
" "I was very satisified with the service that Misty provided us in the purchase of our home. I would reccommend her to my friends and family." "
- Joyce Phinney
" Even though the house has a beautiful lakefront lot as a manufactured home well over 20 years old , I anticipated a really hard time selling. Our agent Misty was very helpful and got us a qualified buyer quickly. "
- Gina Tiberi
" Misty was great and very informative. "
- Carol Kiley
" Misty Noland is an outstanding professional and we would without question give her the HIGHEST MARKS in her chosen field of endeavor. We would recommend Misty very highly ALWAYS. Sincerely, Vic "
- Vic Prasad and Rajani Prasad
" "Misty did what had to be done to help us sell our house." "
- Eugene Williams
" "Misty did a great job advising me on staging the house and was right on target with the selling price. Overall, a great experience." "
- Ronald McQuinn
" I would definitely recommend Misty to a friend or family member "
- Catherine Rust
" We moved from VA to FL to find our retirement home. Misty is an excellent Realtor. Not only did she help us find our dream home for but provided a ton of information about the areas we were looking at. She is knowledgeable and determined to find the perfect house at the perfect price. She is attentive and listens to your desires and focuses in on the Customer. Our experience in finding and buying our home was an enjoyable event. "
- Mary Davis
" "Misty was very knowledgeable and accessible. I really felt she was looking out for my best interest. I was very satisfied with Misty and would definitely recommend her." "
- Owner of Resolve to Be Fit
" "Misty went above and beyond what I consider the role/responsibility of a real estate agent. She made sure that she had her client's best interest first. This was a remote closing and she made sure that our new home was properly assessed at closing, locks got changed, and handled other tasks that we asked of her since we were not there on site. She is very professional and has a positive attitude. She was wonderful to work with through this process." "
- Mary & Tom Davis
" I would definitely recommend this agent to a friend or family member "
- Carlos Crucet r
" "Misty was very easy person to work with. She wouldn't settle for anything but the best for my wife and I. When things with the mortgage company got a little tough, Misty stepped in and stayed on them until our house closed. She was very knowledgeable and professional and I will recommend her highly to others who need an agent in the future." "
- Michael & Melanie
Previous
Next